Welcome
We are the Parish Family of Ballina in the Diocese of Lismore. We are situated on the Far North Coast of the Australian State of New South Wales. Ballina Parish has a second church at nearby Lennox Head, which serves the northern parts of the parish. The parish serves the urban areas of Ballina, Ballina Heights, Lennox Head, Skennars Head; and also Tintenbar, Teven, Cumbalum, Knockrow and surrounding areas.
Our Ballina and Lennox Head churches.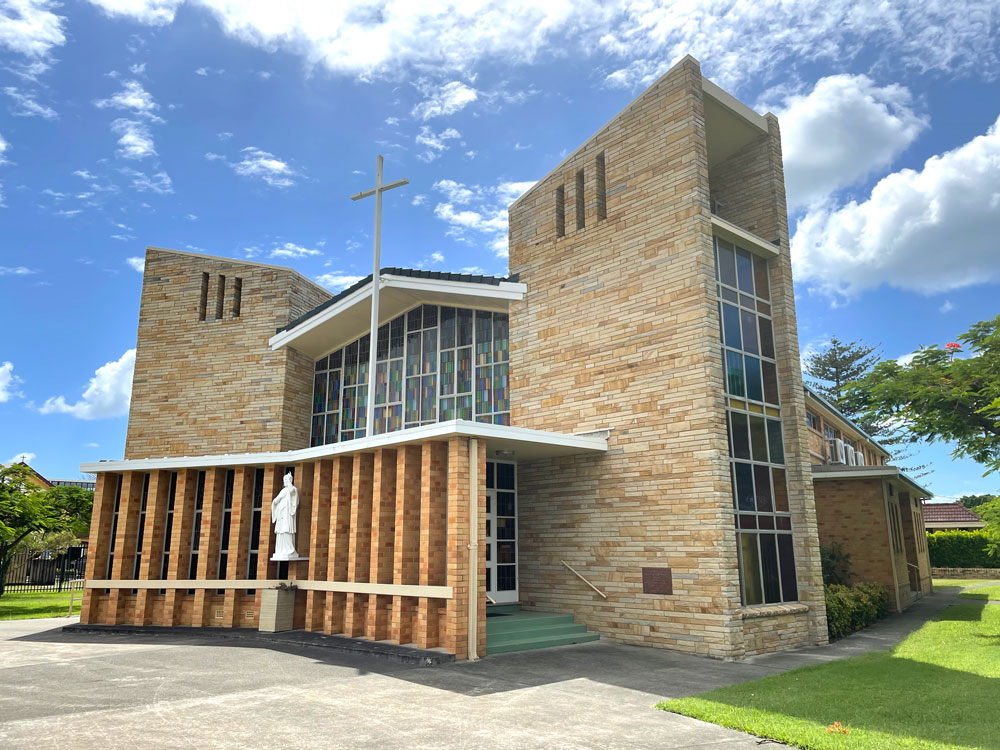 Ballina
Ballina is on the Pacific Highway between Brisbane and Sydney. It is about 2 1/2 hours south of Brisbane by car. Ballina Airport is serviced by three major airlines, with direct flights to Sydney and Melbourne and connections to other cities. Bus services are numerous. Ballina is situated in the lush green countryside of sub-tropical northern New South Wales. Ballina Shire covers 30 km of coastline.
St Francis Xavier Church Ballina
47 Cherry Street
Ballina NSW 2478
Parking available in the vacant block opposite front doors of the church.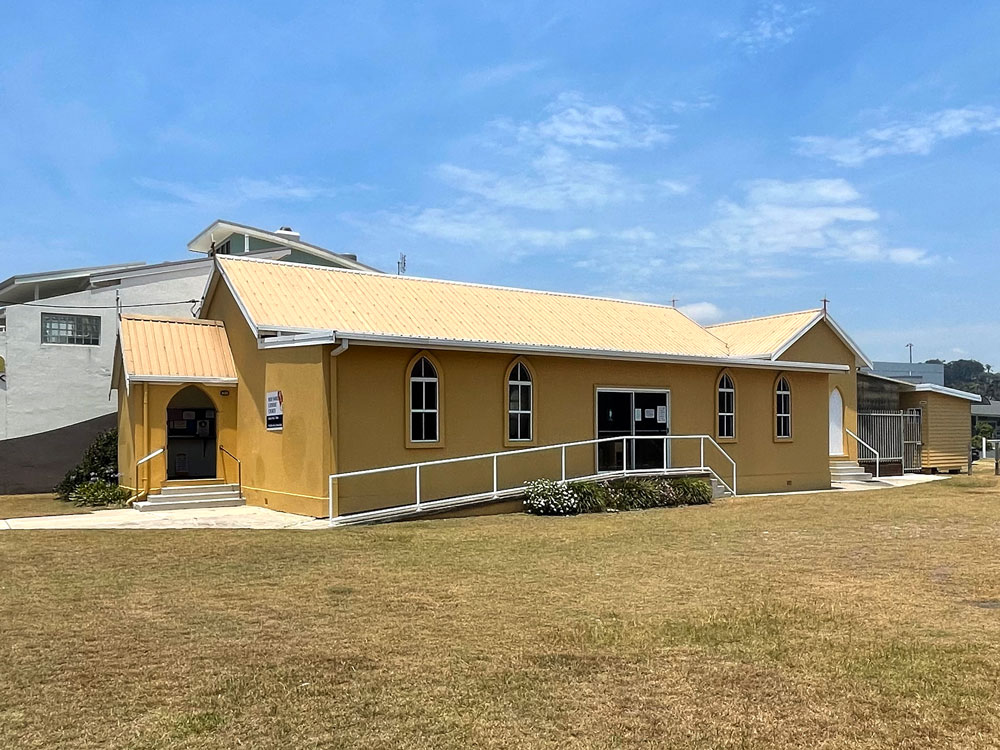 Lennox Head
Lennox Head is a situated 17 km north of Ballina on the Coast Road. It lies at the southern end of Seven Mile Beach, on the north side of the Lennox Headland. Seven Mile Beach has borne the brunt of cyclonic winds; and heavy seas and storms have caused significant erosion along the beach's shoreline over the years – up to 2 metres a year in some sections. The village of Lennox Head is 760 km north of Sydney, 200 km south of Brisbane and 5 km east of the Pacific Highway. Lennox is situated at just south of Australia's most easterly point, Byron Bay.
Holy Family Church Lennox Head
94 Ballina Road
Lennox Head NSW 2478
Parking in Park Lane – one block west of main street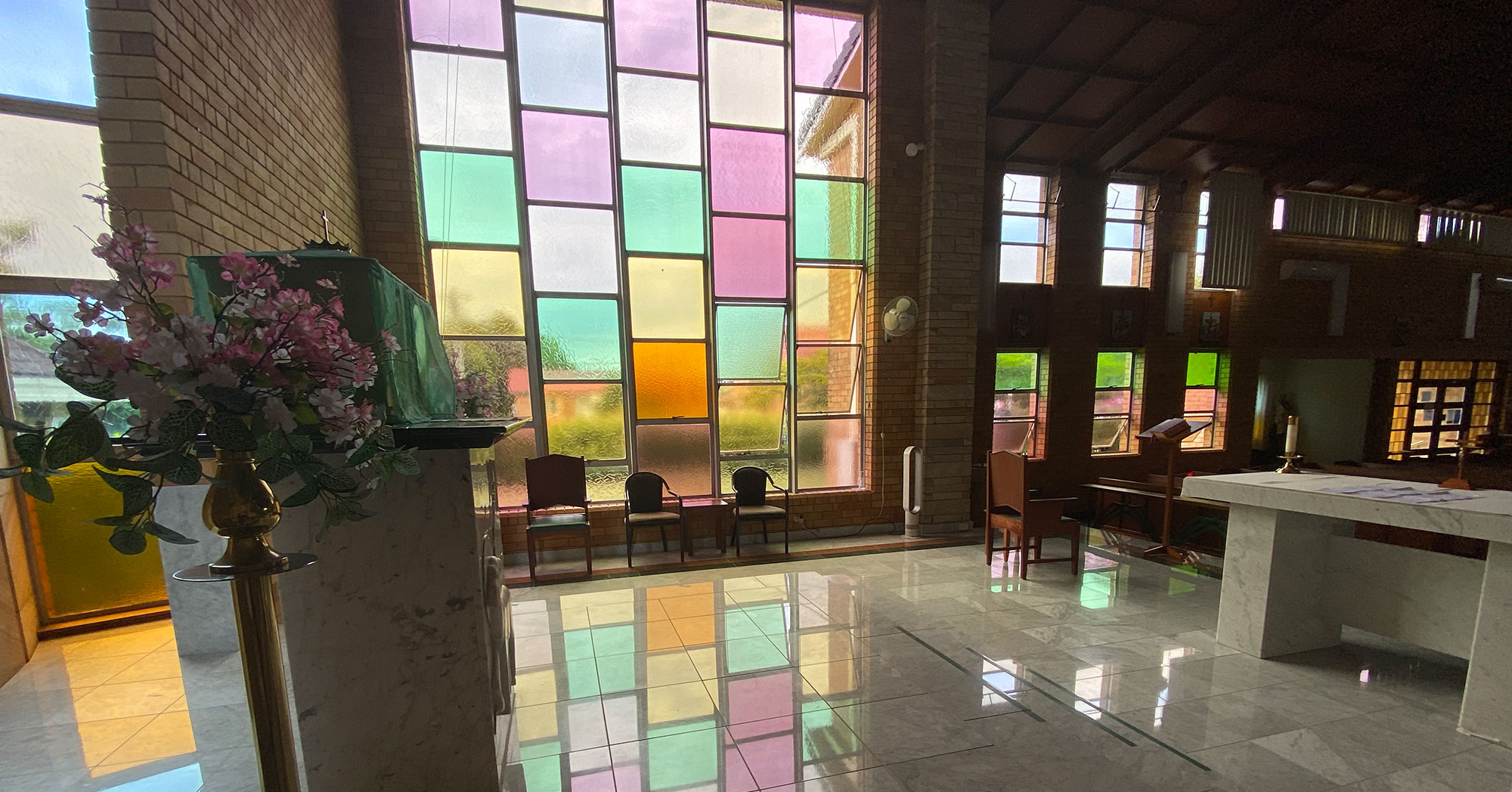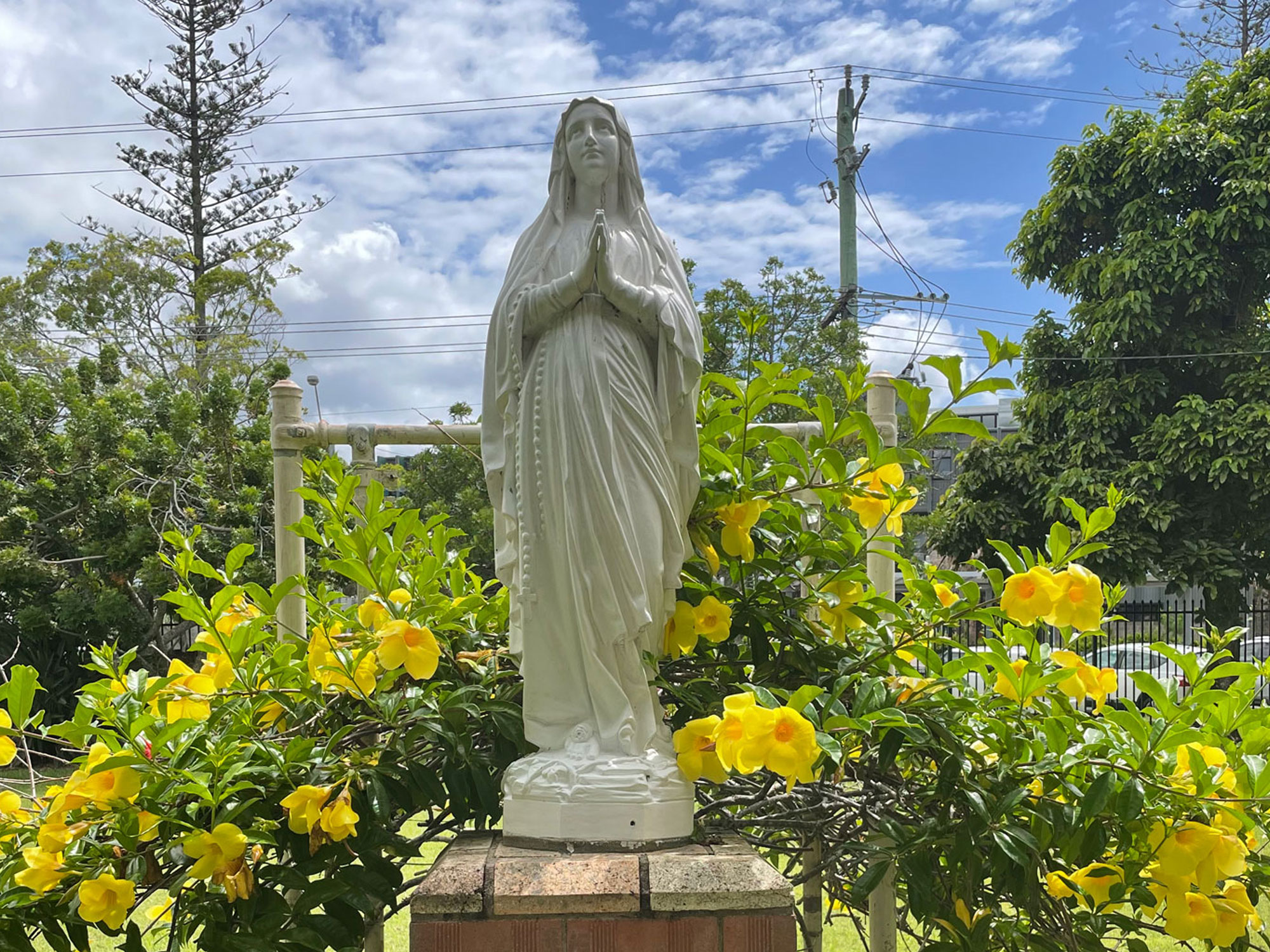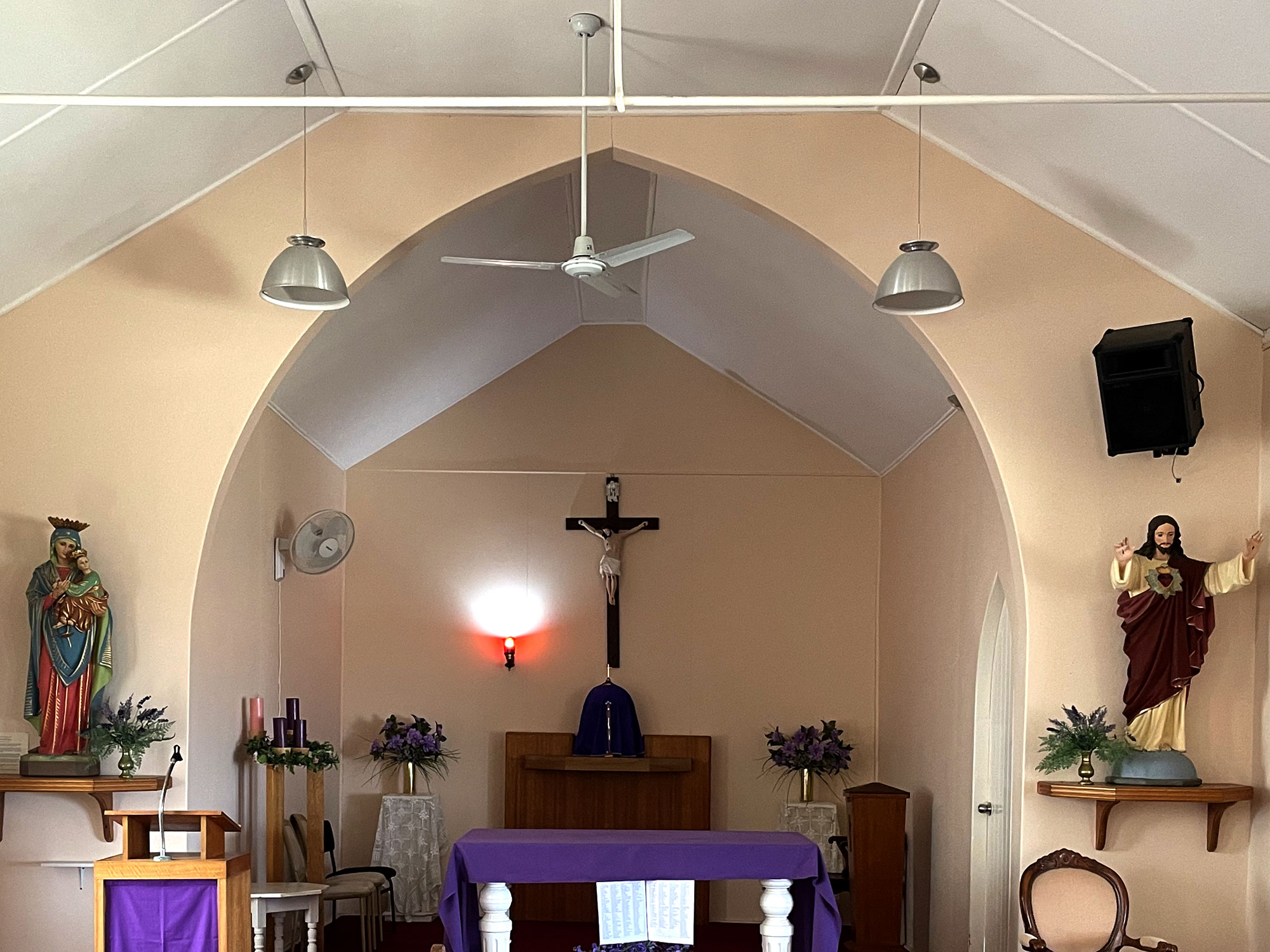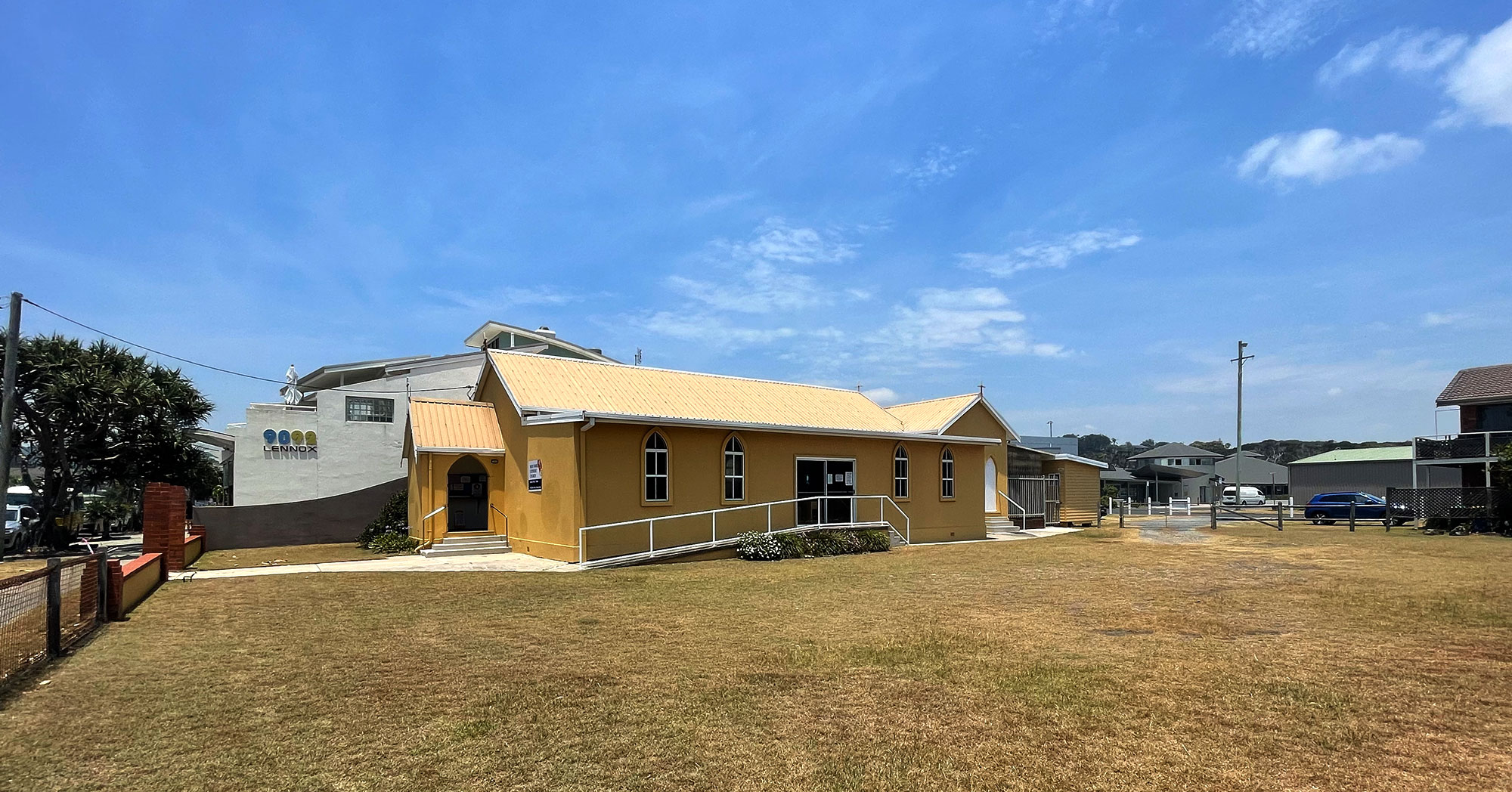 'The beauty of God reflected in our two Churches and the natural environment of our community'.