Christmas Message 2021
20th December, 2021
 An exhausting 2021 is coming to an end with Covid once again on our heels. If you are like me, you had hoped that 2022 would begin with Covid under control. Alas, we might be in for more of the same, and we are so tired. There is a heaviness in our hearts as we approach Christmas.
Each of us wants to be refreshed with present joy and the hope of a safer and better future. At the moment this seems out of reach. I invite you to enter this place of longing which is deep within your heart. Our deepest desires are sometimes hidden by our more immediate concerns. Freedom from Covid is a worthy wish but it is not our deepest desire. Like the woman at the well, we want what is beyond our imagining. Our hearts were made for God and we will not rest until we have God.
This is what Christmas is about. More than 2,000 years ago, God came into the world and became a human. God took a human heart, and our hearts now long to be at one with God. Don't focus on the apparent object of your desires and all the things you want. Instead focus on the place and experience of the desire. Open your hearts and find Jesus within. With even the smallest experience of this, you will have Christmas joy and real hope.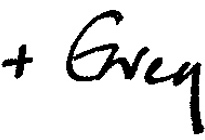 Most Revd Greg Homeming OCD
Bishop of Lismore