Easter Message
1 April 2021
Dear Brothers and Sisters This Easter we are mindful of three Easters. The Easter of 2019 which was uneventful and as expected, 2020 which was effectively cancelled because of Covid-19, and this year which is almost back to normal.
2020 was eventful because we missed all the things which we previously took for granted. We weren't able to meet with friends and family, sporting and cultural events were cancelled, restaurants and cafes were closed, we were confined and only allowed to necessary things. Last Easter our churches were closed and so we were neither able to receive the sacraments nor attend Easter liturgies. We missed what had been a normal part of our lives.
Things are almost back to normal, but they will never be the same, because we have changed. In 2020 we learnt how important our friends and family are, we learnt how important communication and relationship is, we learnt to appreciate other people, we learnt how to savour the beauty of praying and worshiping within a community. What we lost we have again but in a different way.
This Easter let us be grateful for these gifts and especially for the gift of being able to come to Mass and the sacraments. In so many other parts of the world our brothers and sisters are still in lockdown and will have a very limited Easter celebration. Let's not take anything for granted. Let's enjoy this Easter with a new fervour. Let's be a Risen people.
I wish you a happy and blessed Easter. The Lord is Risen and we are changed.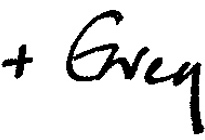 Most Revd Greg Homeming OCD
Bishop of Lismore