1853 Father William McGinty visited Ballina. He travelled from Ipswich via Tenterfield, Grafton, Casino and Coraki and then by boat to Ballina, visiting members of the small flock, baptised 3 children, and returned via Duck Creek, Tatham, and Kyogle. He did it all again in 1854.
Father Timothy McCarthy appointed priest-in-charge of New England Plains 'east to the Pacific Ocean and north to the Tweed'. He resided in Armidale and over the next eight years made annual visits.
1862 Father J Murphy appointed first priest-in-charge of a Parish which encompassed Coffs Harbour, Tenterfield, the Tweed and Ballina, this was administered from Grafton.
1881 Church of St Francis Xavier Ballina was opened by Bishop Torreggiani
Ballina gazetted a Municipality – population approx. 600
1890 Parish of Ballina established – Ballina population 1000
1901 New St Francis Xavier Church opened
1955 Holy Family Church opened in Lennox Head
1962

New brick church opened at Ballina by Bishop Farrelly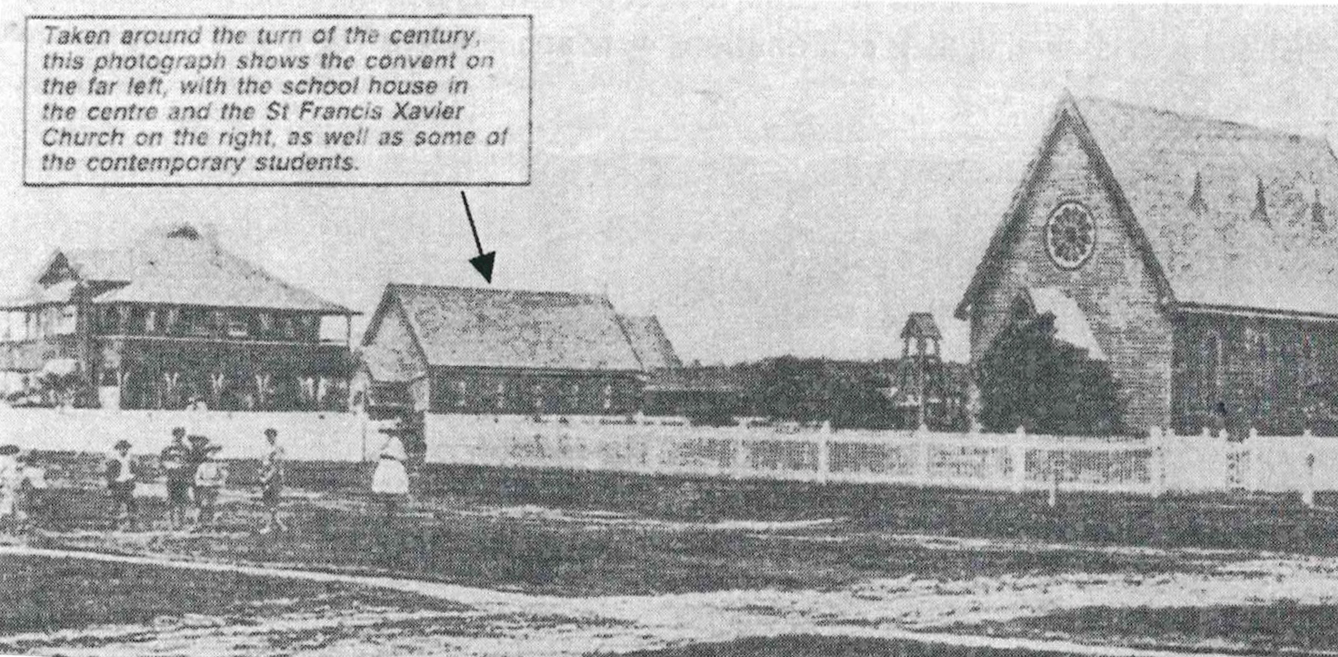 Ballina's First Church (1881)
Ballina's Second Church (1901)